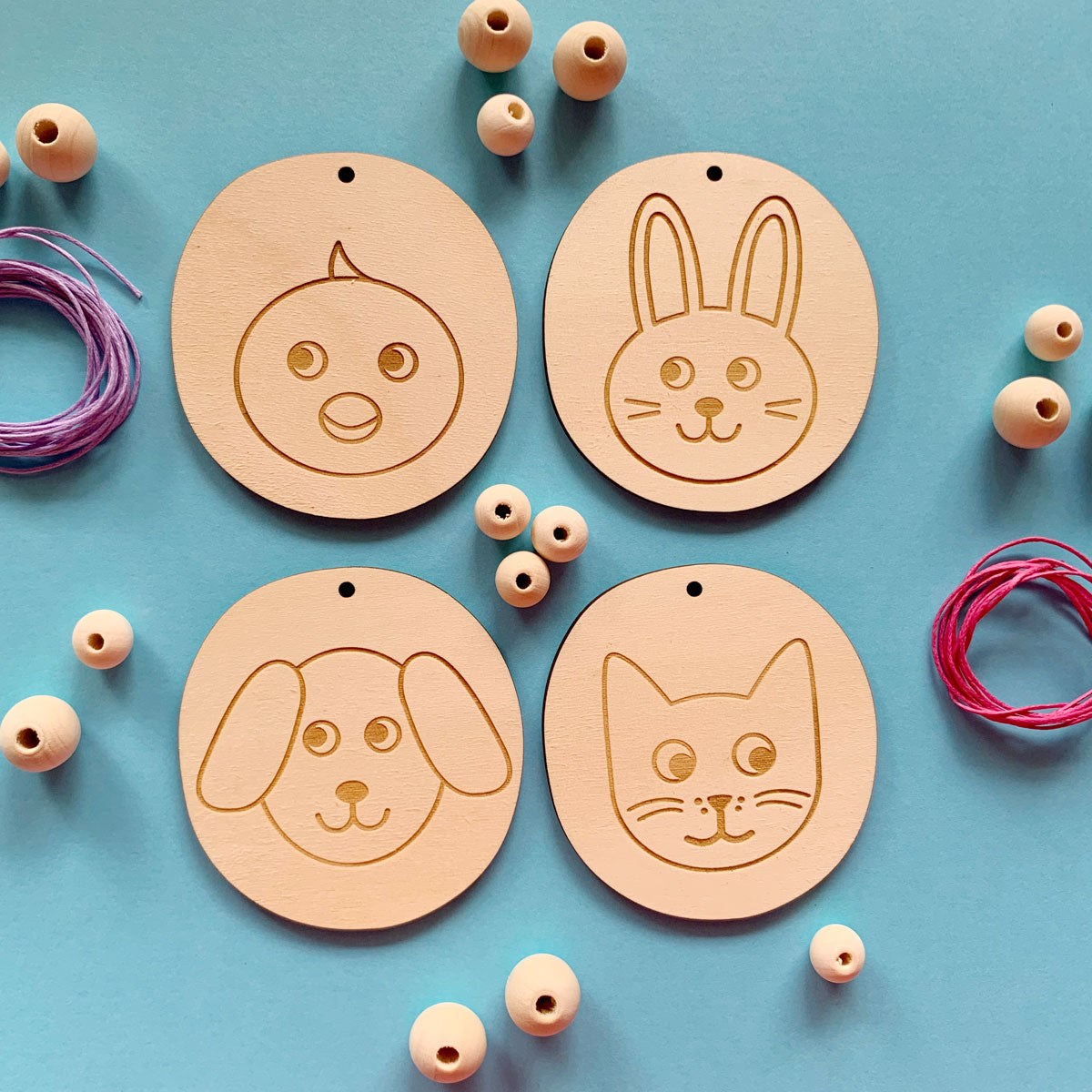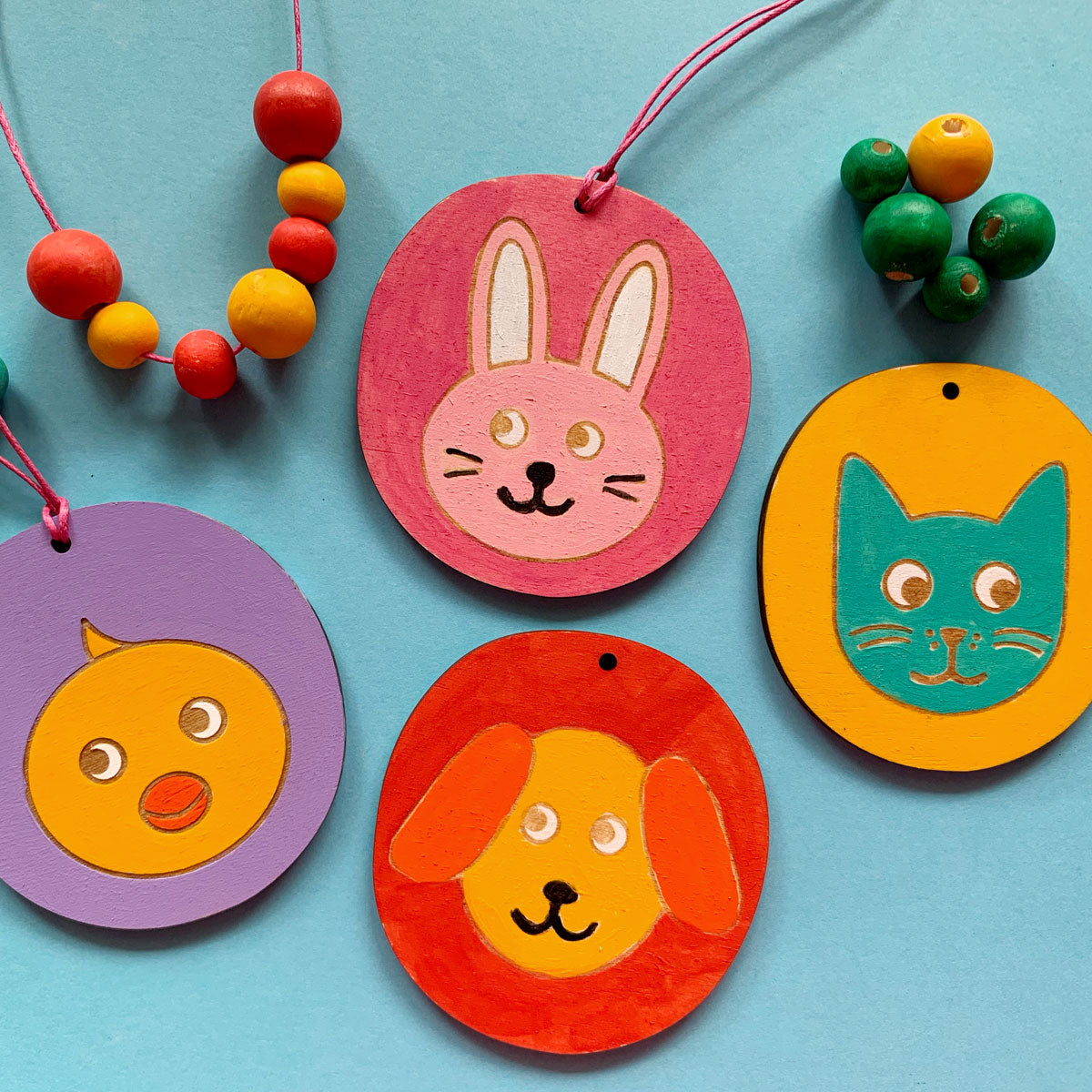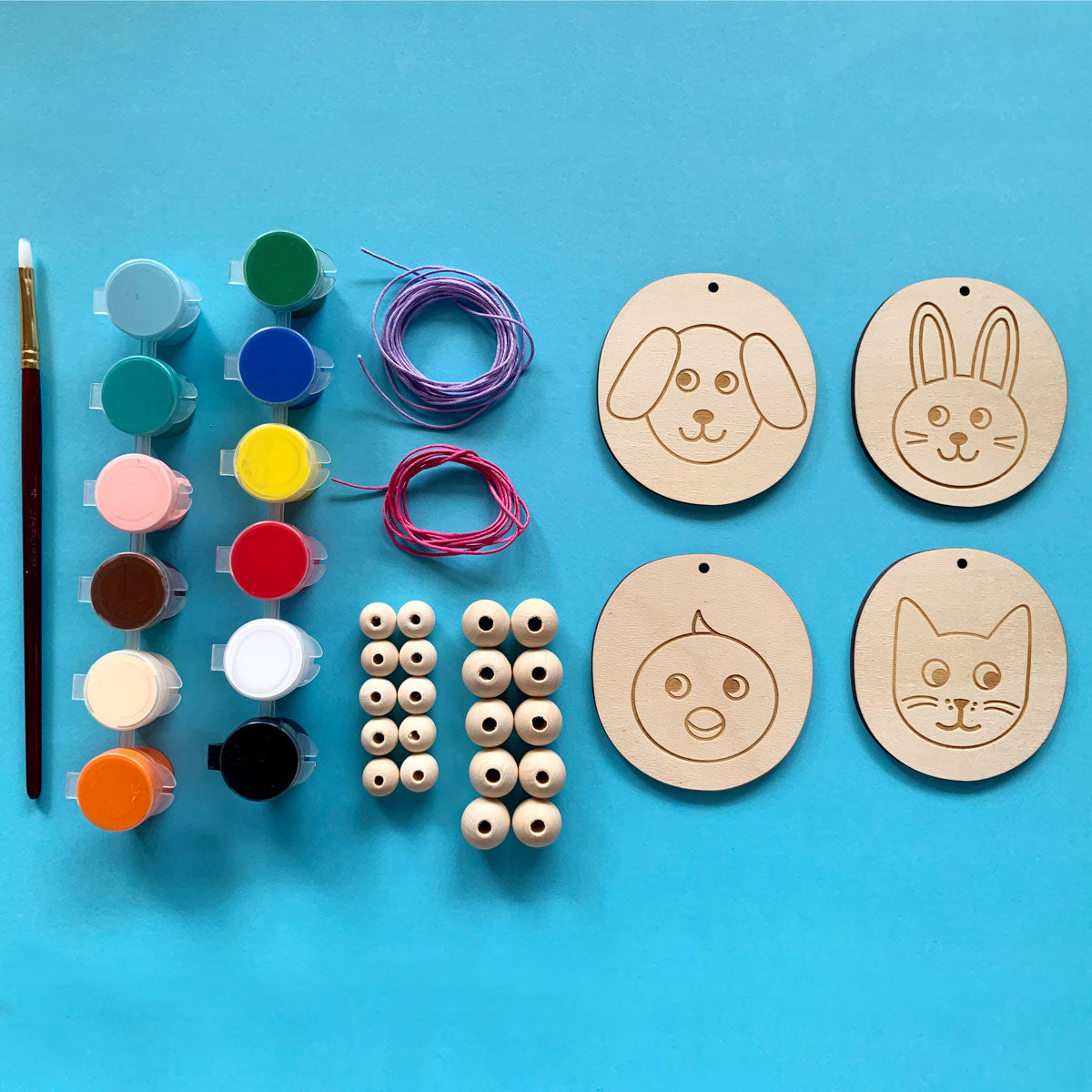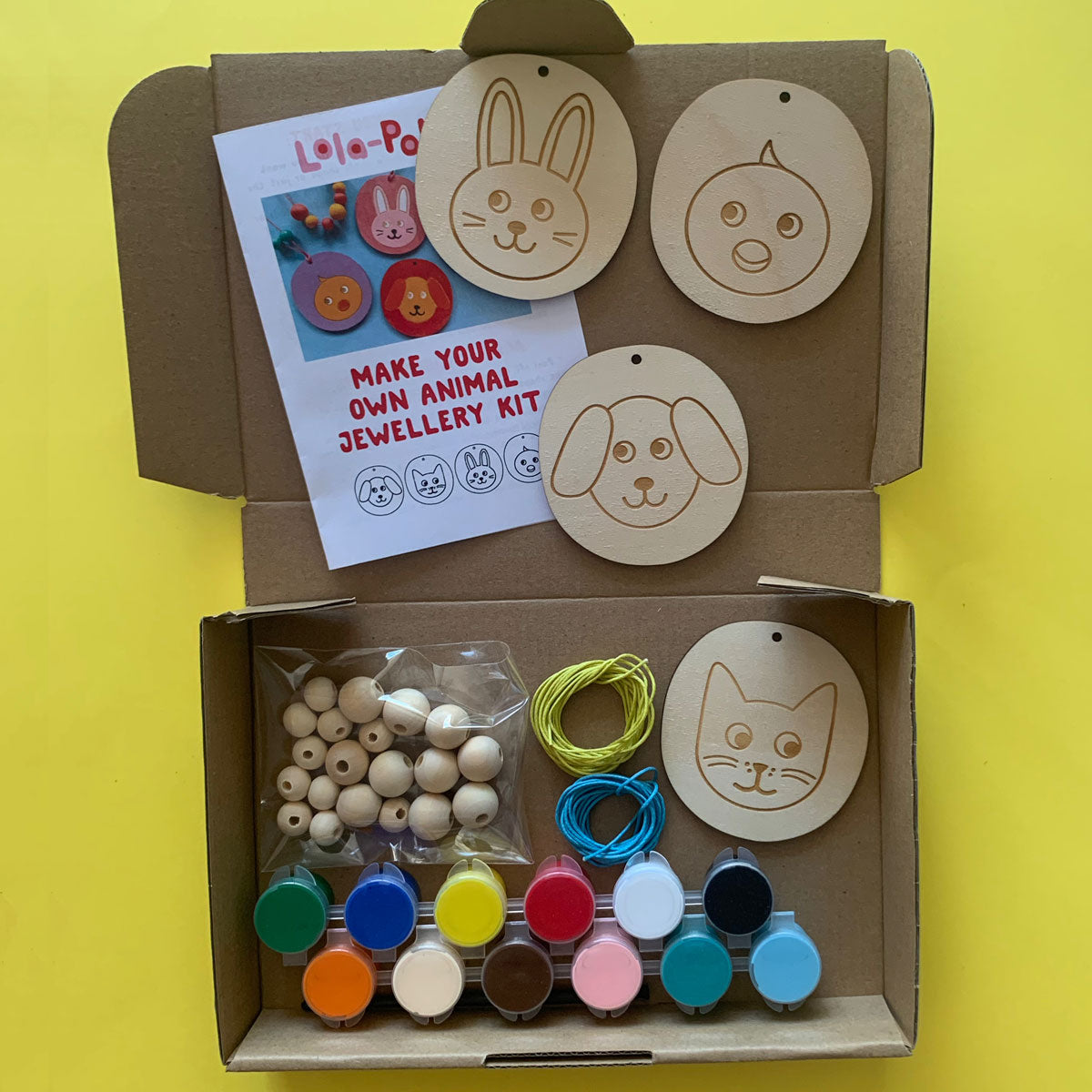 Make your own Jewellery kit with Animals and paint set
Sale price
$31.00
Regular price
Tax included.
Make your own Jewellery kit with Animals and paint set
Transform your child's creativity and imagination into wearable art with our DIY animal shapes jewellery kit! With everything included, your child will have the freedom to create their own unique jewellery pieces from start to finish.
Our kit comes with a variety of materials including 16 wooden beads, 4 metres of coloured string and a 12 piece acrylic paint set to allow your child to fully customise their creations. Your child can easily follow the instructions and create their own unique designs that they will be proud to wear or give as a gift to a loved one.
Not only is this kit a fun and creative activity for children ages 6 and up, but it also helps to develop important skills such as fine motor skills, hand-eye coordination, and problem-solving abilities. Plus, it's a great way for them to express themselves and let their creativity shine!