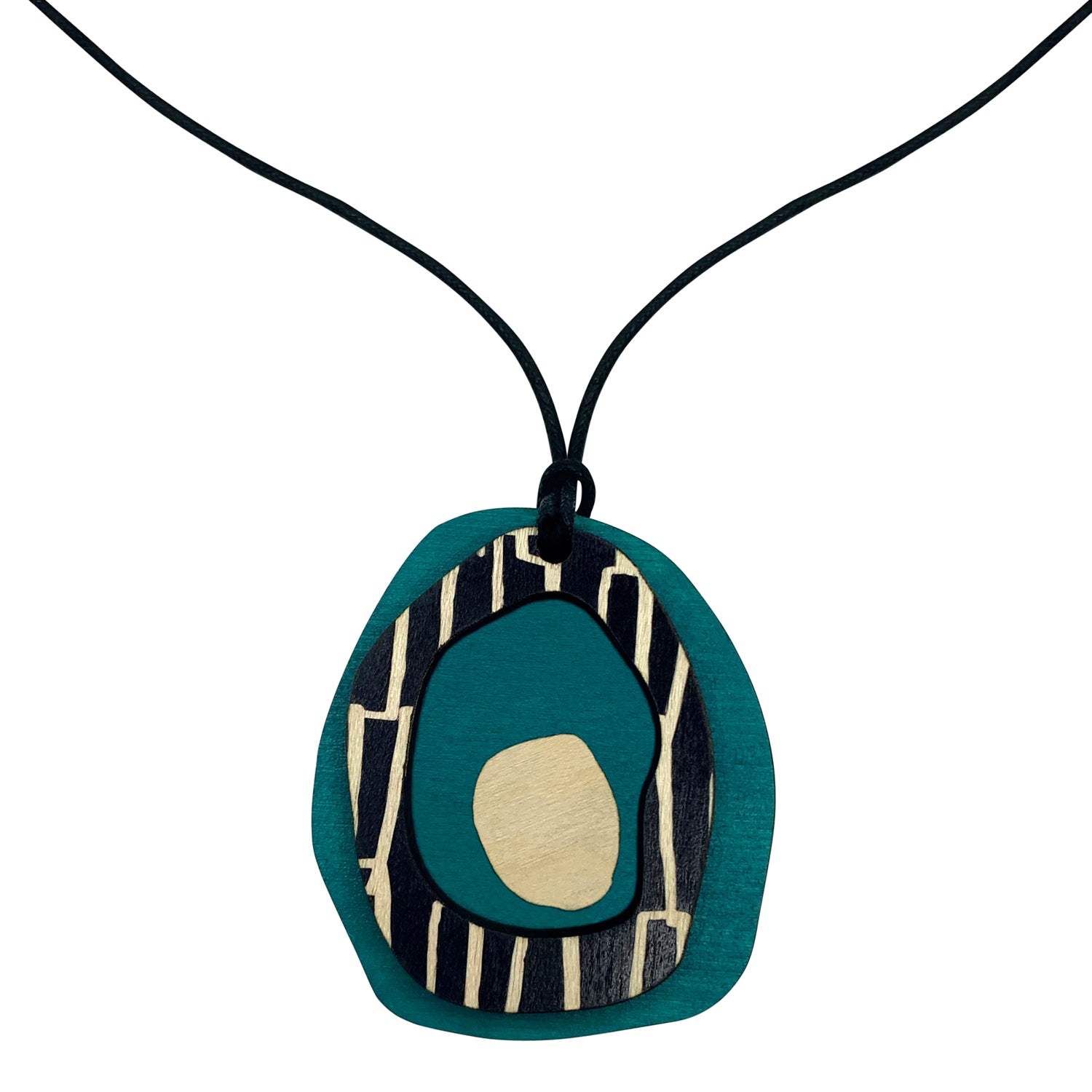 Teal Pendant with city pattern
Sale price
$34.00
Regular price
Tax included.

Guaranteed safe & secure checkout
Teal Pendant with city pattern
Product description
Care for your Jewellery
This lovely pendant is lightweight and hand painted on sustainable plywood. The length of the tie is 40cm long and can sit mid to high on the neck. The tie is made from cotton cord and comes packaged in a beautiful box.

Size: 5 cm wide, 6 cm high and 0.8 cm deep
Although our jewellery is made to last it is still fragile, so please handle with care. Use the box the jewellery came in, to keep it clean and safe from harm.
Please note: the glue used for stud backings and brooches is strong, but can be damaged if dropped or handled roughly.
All of the jewellery is varnished, however, it is better to not get them wet or put them through the wash!
Please get in touch of you need repairs. :)